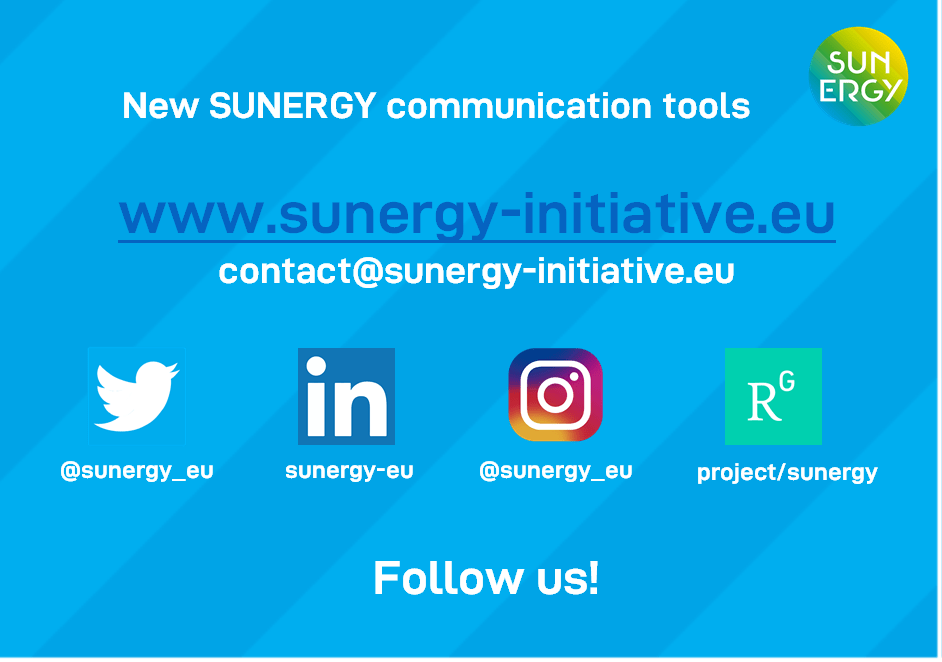 The SUNERGY initiative stemming from ENERGY-X and SUNRISE preparatory actions is starting to take shape. It has just released its new communication tools.
The SUNERGY website is already live, see it at: https://www.sunergy-initiative.eu/. The current site will be further developed in the coming weeks to become the main communication tool of the action where the different stakeholders can reach the project's updates and be in contact.
In addition, new social media channels are available to enhance stakeholders interactions:
Twitter: https://bit.ly/2uWgz9G
Instagram: https://bit.ly/38r44jT
YouTube: https://bit.ly/2Iln48V
LinkedIn: https://bit.ly/3ashMod
ResearchGate: https://bit.ly/2PNPFbj
Follow us through these new channels to be aware of our latest news!
Any doubts? Just write us at: contact@sunergy-initiative.eu