Artificial photosynthesis for a clean energy future
Our objective is to provide a sustainable alternative to the production of fossil-based, energy-intensive fuels and basic chemicals. The required energy will be provided by sunlight, the raw materials will be abundantly available molecules, such as water, carbon dioxide and nitrogen.
News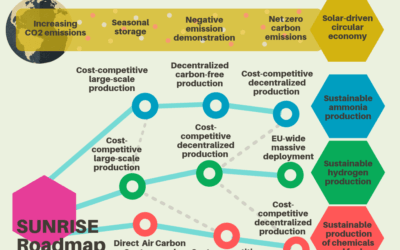 Modern civilization thrives on a constant flow of energy and material goods, obtained from natural resources such as fossil fuels, minerals and biomass. This leads to the production of large amounts of waste, which becomes difficult to handle. Such a linear economic...
read more
Events 
Videos 

Priority Research Directions & Vision