Artificial photosynthesis for a clean energy future
Our objective is to provide a sustainable alternative to the production of fossil-based, energy-intensive fuels and basic chemicals. The required energy will be provided by sunlight, the raw materials will be abundantly available molecules, such as water, carbon dioxide and nitrogen.
News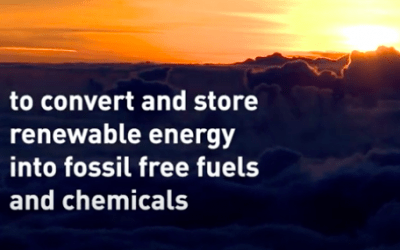 We are continuing our commitment for reaching a large scale European initiative based in a circular economy enabled by the conversion and storage of renewable energy into fossil free fuels and chemicals. Our initial project has evolved during this year and we...
Videos