Artificial photosynthesis for a clean energy future
Our objective is to provide a sustainable alternative to the production of fossil-based, energy-intensive fuels and basic chemicals. The required energy will be provided by sunlight, the raw materials will be abundantly available molecules, such as water, carbon dioxide and nitrogen.
News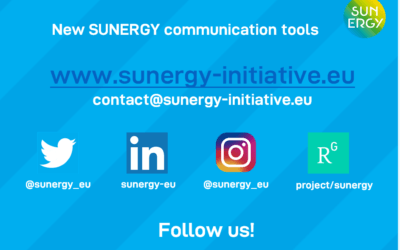 The SUNERGY initiative stemming from ENERGY-X and SUNRISE preparatory actions is starting to take shape. It has just released its new communication tools. The SUNERGY website is already live, see it at: https://www.sunergy-initiative.eu/. The current site will be...
read more
Videos 

Priority Research Directions & Vision